Before Need Planning – one of the most thoughtful, significant and financially advantageous acts one can undertake.
Candlelight Vigil– Remember your loved ones, share your photo and let the candlelight guide them to us for one night.
Jazz Summer Concert Series 2022
Join us at our 3rd part to our Summer Concert Series on November 6th @2pm, in Grace Chapel. Imagine yourself out our beautiful park, some great Santa Barbara winds and some beautiful California sun…all while soothing your ears to the sound of Jazz and Blues music. You hear Ray's voice throughout the park echoing and fading in the distance. Your skin gets goosebumps and you feel the chills throughout your body like a jolt of energy. You hear the airplanes pass by and Bailey's voice overpowering the engines in the skies. Your feet start to thump to the rhythm. Then you think to yourself…"this is free?". All for your entertainment and enjoyment.
Some of the greatest experiences in life are free. Like our Jazz Summer Concert Series, RSVP using the QR code on the image or click here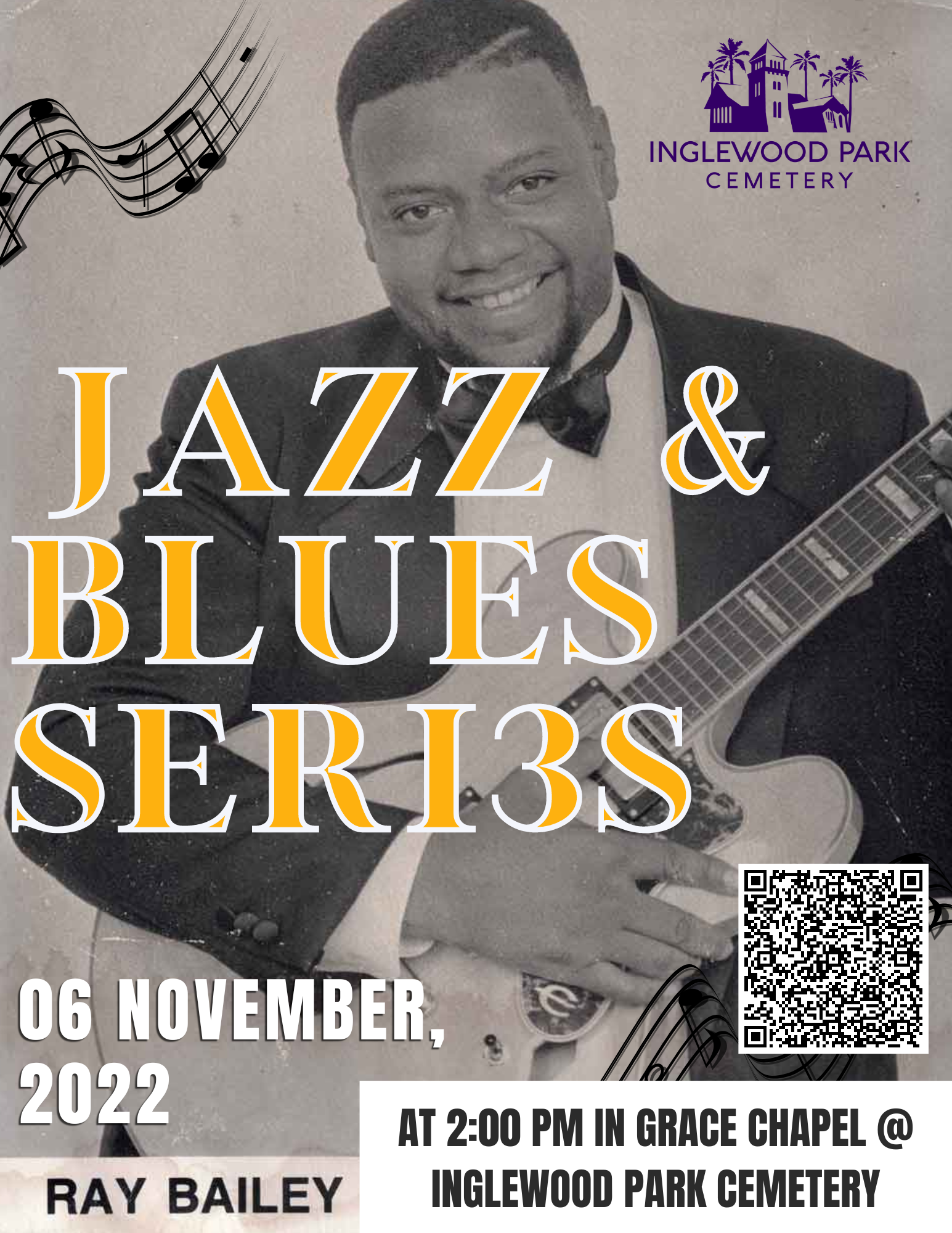 Mausoleum of the Golden West
The Mausoleum of the Golden West was begun in the 1930s, and construction continued throughout the early 1960s. This building features some of our most beautiful stained glass, including the skylights, Judson Studios in Pasadena…… Read More
Request Info