Before Need Planning – one of the most thoughtful, significant and financially advantageous acts one can undertake.
Candlelight Vigil– Remember your loved ones, share your photo and let the candlelight guide them to us for one night.
Glass Front Niches
One of the most personalized ways of memorializing a loved one is to tell their story, their personality, achievements, and hobbies with a glass front niche. Primarily located within one of our many beautifully appointed and climate-controlled mausoleums, a glass-front niche is a window to the individual's life and a lasting demonstration of love, accomplishments and passions with displays that provide a home for the urn surrounded by photos, cherished mementos, and items which best depict the life of a loved one. A beautiful way to tell the world what this loved one meant to you and others.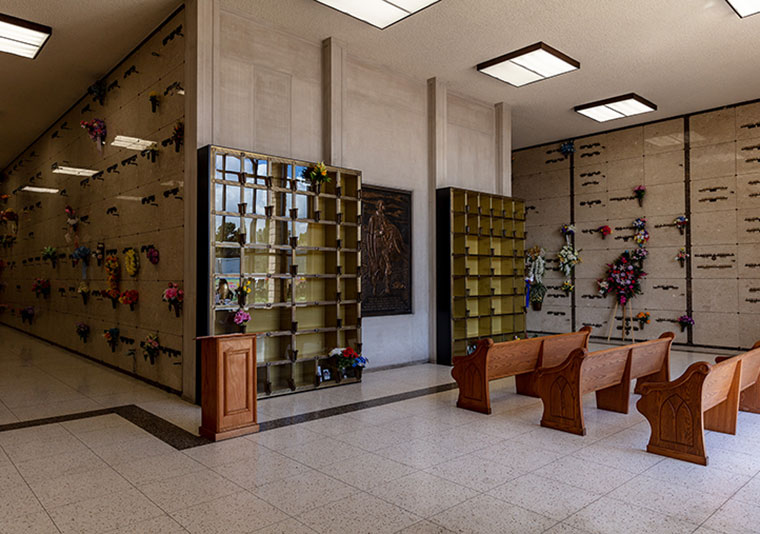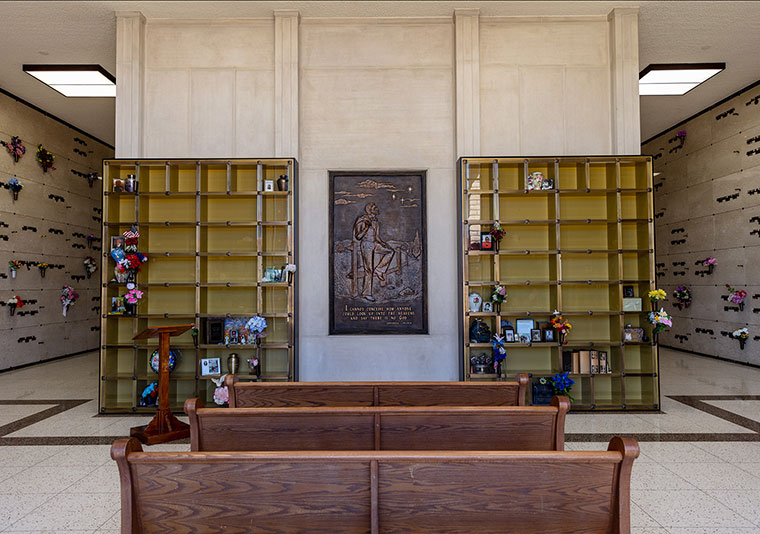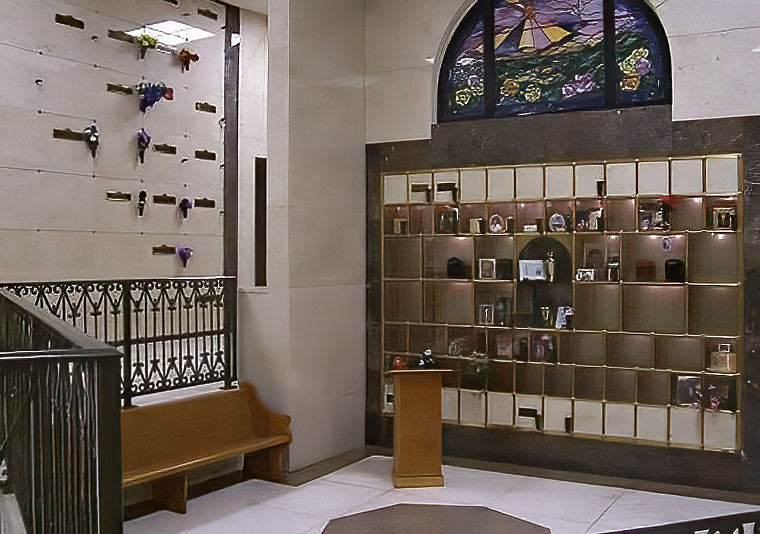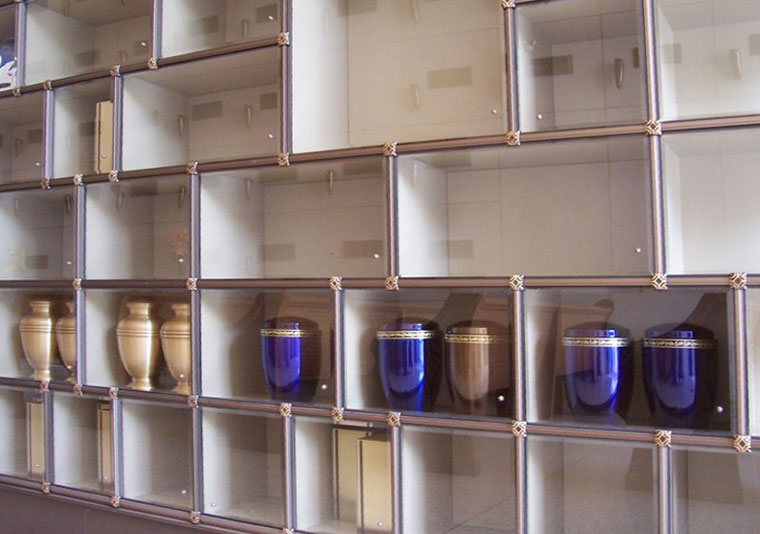 Request Info