Would you like to nominate one of our our staff members for superior customer service? Click HERE
Before Need Planning – one of the most thoughtful, significant and financially advantageous acts one can undertake.
A Diverse Selection Gardens & Committal Areas
At Inglewood Park Cemetery, you can choose from a number of magnificent gardens, courts, and other committal areas, each architecturally distinctive and inspiring.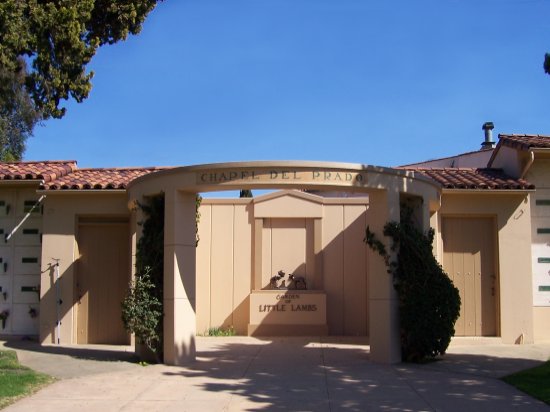 Chapel Del Prado/Garden of Little Lambs
The Mausoleum Del Prado was built in the late 1950s and combines wall crypts and cremation niches. In 1986, we added the Garden of Little Lambs in front of the Mausoleum, specifically designed for infants and children.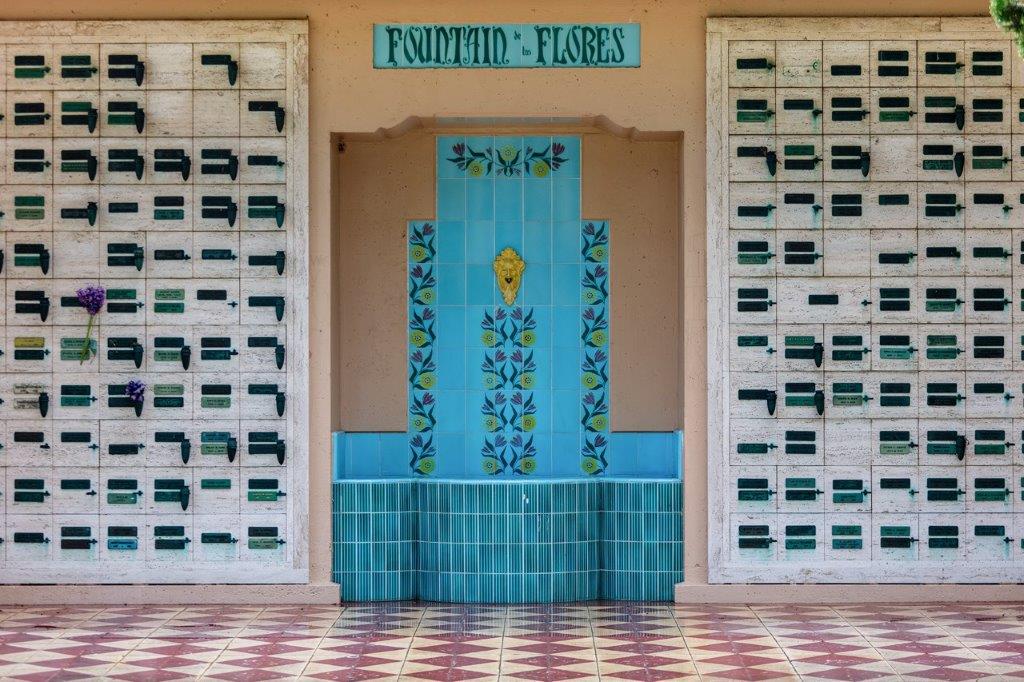 Fountain de las Flores
Located in front of the del Prado Mausoleum, which was built in the late 1950s, the Fountain De las Flores committal area features distinctive artisan tile work adding to the beauty of this structure.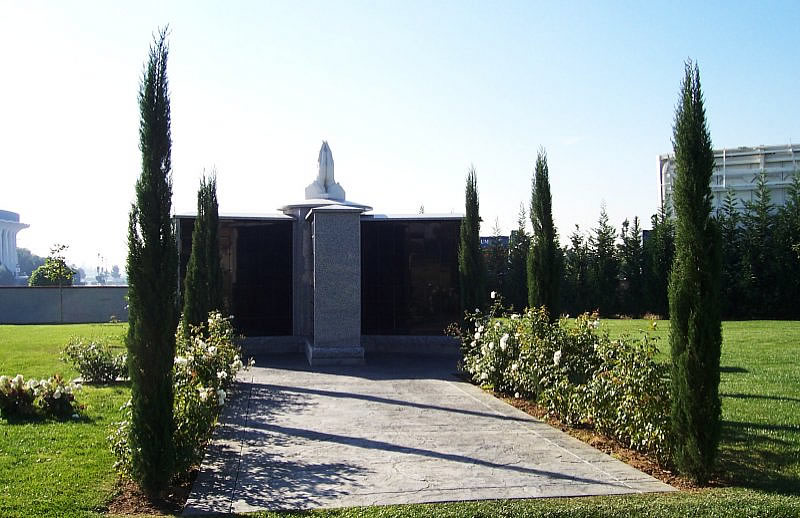 Garden of Prayer
Set among lovely greenery with a backdrop of juniper trees , the Garden of Prayer is located in the southwest corner of the cemetery, on "J" Plot. This kiosk Columbarium features granite-front niches of double capacity designed to hold two urns. It provides inurnment and memorialization in an open-air setting.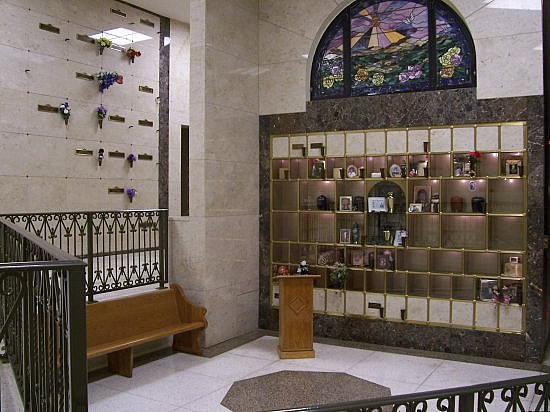 Alcove of Sunset
Alcove of Sunset, located in the lower level of Sunset Mission Mausoleum, is a cremation columbarium featuring bronze and glass-front niches and a beautiful, back-lit stained glass window by Ancient Arts Studio. The Alcove is situated in the lower level committal area where smaller funeral parties may gather to hold a service prior to entombment.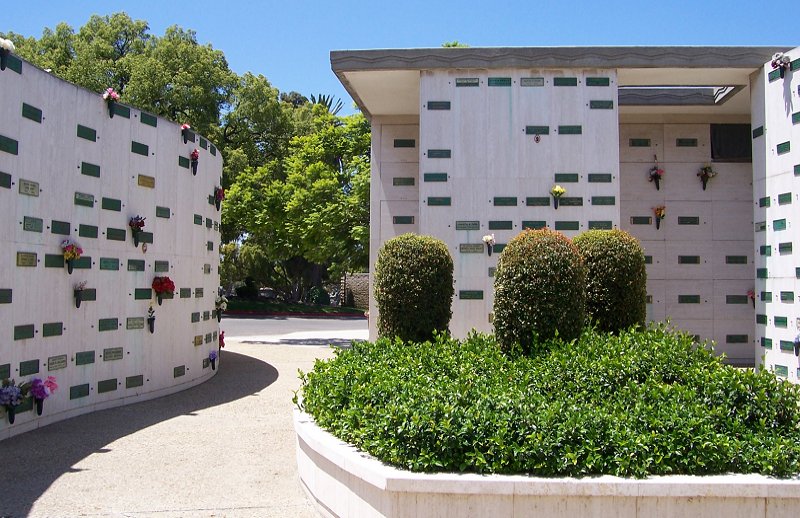 Capistrano Garden
Distinguished as the first implementation of non-visitation crypts at Inglewood Park Cemetery, Capistrano Garden was built in the 1960s. Its crypts are below-ground, with memorialization in the panel garden at ground level. This concept was also utilized at Westminster Abbey, Sunset Mission Mausoleum.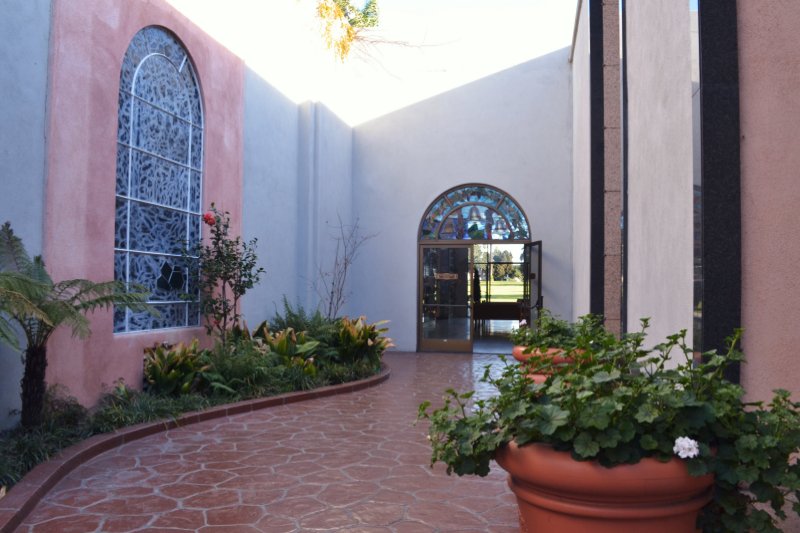 Capistrano Court
Capistrano Court is an extension of the historic Mausoleum of the Golden West. The first phase of this project, begun in 1993, is comprised of granite front garden crypts, as well as a covered columbarium of bronze and glass-front niches accessible directly from the Chapel of Palms. A fountain, patio area and greenery offer a peaceful place for rest and reflection. Phase II, begun in 2001, is an open-air garden crypt section, including one private family room, and accented with statuary, plants and trees.
Request Info