Elegant & Time-Treasured Mausoleum Crypts
Above-ground or multi-level mausoleums provide an elegant and time-treasured option, either in a traditional garden building or inside one of our grand indoor facilities. Richly appointed with imported marble, granite, and hand-crafted stained glass, and set among lush landscaping, these mausoleums are truly enviable memorial tributes.
INGLEWOOD MAUSOLEUM
The historic Inglewood Mausoleum, built between 1911 and 1915, enjoys the distinction of being the first community mausoleum constructed in the State of California. Extraordinary stained glass windows from historic Judson Studio, some dating back over 100 years, represent a treasure for the building,
In addition, several gated, private family rooms grace the halls. These and other marble-front crypts and niches hold some of the area's early citizens as well as over 30 Civil War Veterans.
Famed retailer John G. Bullock, actor Samuel Hinds, and politician/businessman Morton E. Post are entombed in this mausoleum.
MAUSOLEUM OF THE GOLDEN WEST
Construction began in the 1930s and continued into the early 1960s for the unique Mausoleum of the Golden West, which features some of our most beautiful stained glass, including the skylights.
This stunningly beautiful mausoleum includes two niche libraries, multiple sanctuaries and alcoves, private family rooms, the main Galleria Chapel, Chapel of Palms and Capistrano Garden. The World War II Memorial Cenotaph is located just inside the Sanctuary of Hope entrance.
Many prominent people are entombed in this lovely building, including actors Betty Grable and Cesar Romero, American composer Ferdinande Grofé, and music legend Ray Charles.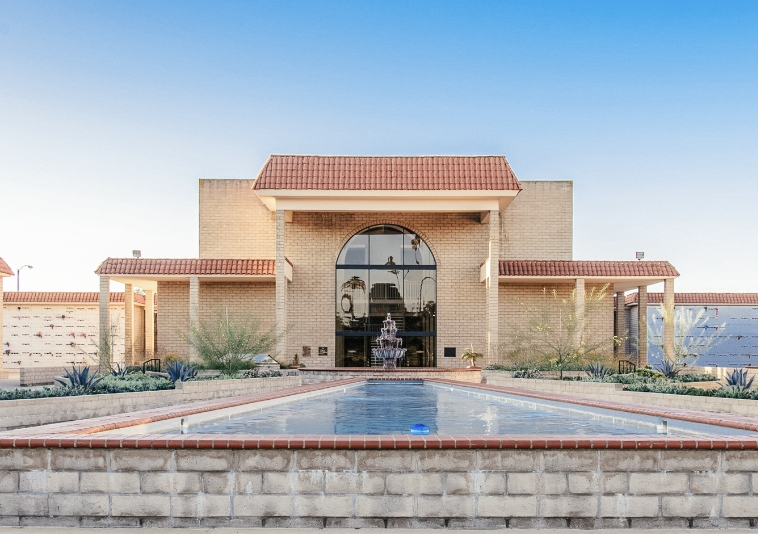 MANCHESTER GARDEN MAUSOLEUM
Building began in the 1970s for the Manchester Garden Mausoleum, which then took 20 years to complete. Featured in the front gathering area is a relaxing reflecting pool and fountain. Centrally located inside each side chapel is an immense bronze plaque representing a patriotic theme. Smaller versions of these plaques also combine to serve as a backdrop in the main Garden Chapel.
This beautiful building is one of the largest mausoleums in the country. At the lower level beneath the entire mausoleum and reflecting pool, there are fourteen hallways —or sanctuaries—of wall crypts.
Notable persons entombed in this building include athletes Flo Hyman and Curt Flood, famed attorney Johnnie Cochran, and comedic actor Robin Harris.
SUNSET MISSION MAUSOLEUM
Inspired by the historic California Missions, the Sunset Mission Mausoleum was conceived in the late 1980s. It is situated so that the summer sun sets behind it, calling to mind the 1936 hymn, "Beyond the Sunset."
Completed and dedicated in 2008, this twenty-year effort features materials from all over the world. With two stories above-ground, and a lower level, it is the largest mausoleum in the country.
The building also houses the beautiful Mission Chapel, the Library of Roses, and original stained glass by Mark Shoem of Ancient Arts, Pickel Studios, and our own in-house stained-glass artisan, Frank Walden.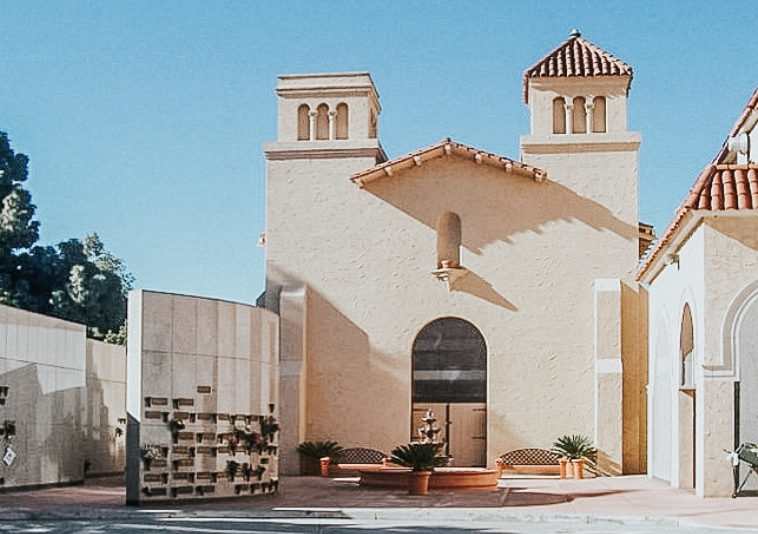 WESTMINSTER ABBEY MAUSOLEUM
Westminster Abbey houses non-visitation crypts below ground. Memorialization is located in the panel garden at ground level. This interment concept was first used at Capistrano Garden, Mausoleum of the Golden West.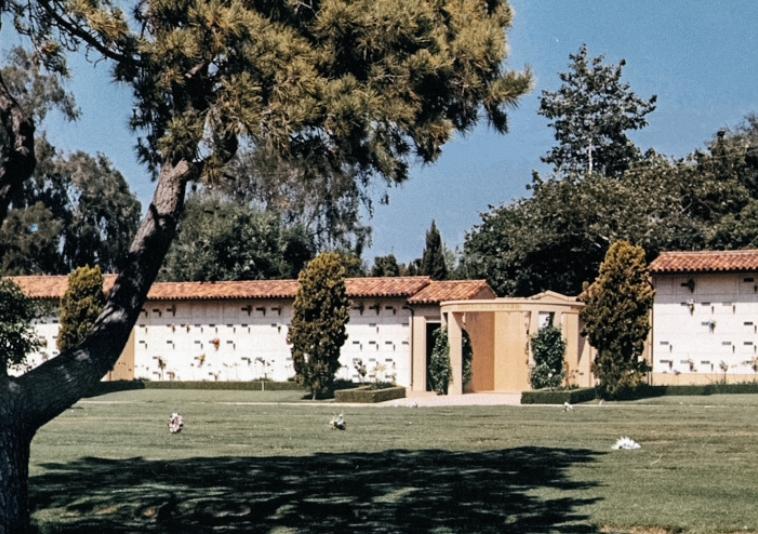 MAUSOLEUM DEL PRADO
Built in the late 1950s, the Mausoleum Del Prado combines both crypt and cremation niches. In 1986, we added the Garden of Little Lambs in front of the mausoleum and added a small feature in the Chapel Del Prado.
GRANDVIEW MAUSOLEUMS & LAWN CRYPTS
Begun in 1995 and continuing to be developed in new phases, Grandview is a combined project comprised of garden mausoleums and double-depth lawn crypts. Incorporated into the design is a collection of old-fashioned street lamps salvaged from the complex that previously occupied the site. Grandview also features exclusive, custom-designed crypt markers unique to this project.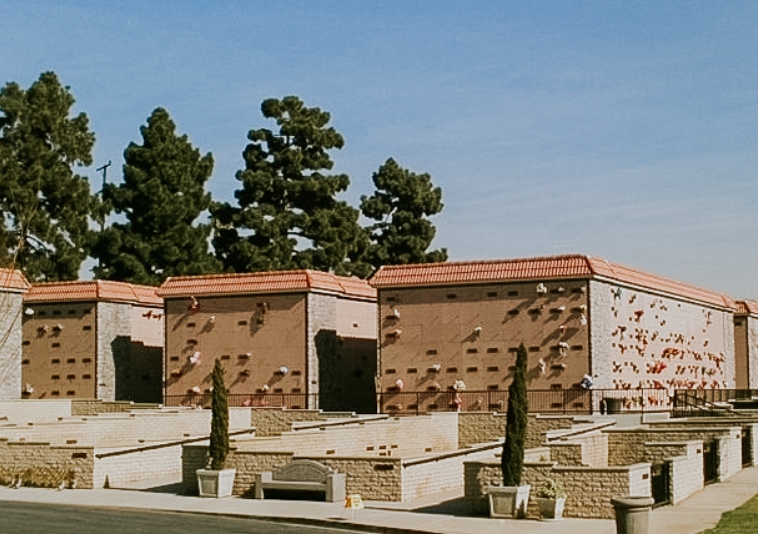 GARDEN MAUSOLEUMS
Throughout the Cemetery are a number of garden mausoleums that provide crypt interment at very affordable prices at Inglewood Park Cemetery. Garden mausoleums are easily accessible along several roads within the cemetery.
Request Info